A provocation of crones:
INITIATE
STEP fully IN TO the POWER of the CRONE
INITIATE
Often misunderstood as a completion or graduation, to INITIATE actually signifies a beginning. To INITIATE is to take up the symbols, tools, and teachings gained, and carry them into your Whole Life. To INITIATE is to open a door and step through with confidence. To INITIATE is to be welcomed in, through rites and rituals, to a society.
Here, you INITIATE Big Crone Energy. Here, you stride into your role as The Crone Herself.
An INITIATE is a member of the Provocation of Crones. An INITIATE takes full responsibility for the power of her emotions, thoughts, words, and deeds. An INITIATE upholds and supports other members of the Crone Collective. An INITIATE carries Big Crone Energy wherever she goes, whenever they speak, whatever she does.
In INITIATE, we bring the teachings and experiences, healing and evolution of INVOKE, EVOKE, and PROVOKE home, deep into our cellular and etheric being. You gather your symbols of sovereignty, undergo rites and rituals, and take your rightful role as the Crone of your realm. No one can take it from you.
Finally, INITIATE holds a Blowout Bash where you share stories about your journey, celebrate your evolution, give and receive blessings from other Initiates. A crucial part of Initiation is recognition of your new beginning, and celebration of power gained among your peers! Because–you guessed it–Crones Don't Do This Alone!
INITIATE is a culmination and an inauguration into A PROVOCATION OF CRONES.
INITIATE is a prerequisite for INTEGRATE.
Prerequisites for INITIATE include INVOKE, EVOKE, and PROVOKE.
Full Initiation into Big Crone Energy! Bring it all home, deep into your cellular and etheric body. Take your rightful role as the Queen Crone of your realm. This is YOUR Whole Life. No one can take it from you.
WHEN:
Saturdays, May 4 – June 1, 2024.
WHERE:
Five 90 minute Live Zoom Sessions (recordings available, transcripts available on request).
Private One-Stop Community Forum where

everything from INITIATE is located

you'll have ongoing Crone & Community Support
embedded Zoom, audio, and written materials
Community Oracle Readings or Transmissions from The Crone Herself
All previous Sessions are pre-requisites to INITIATE
Payment plans are available if you register with deposit by December 1st. Contact Us.
You MUST take INITIATE to register for INTEGRATE.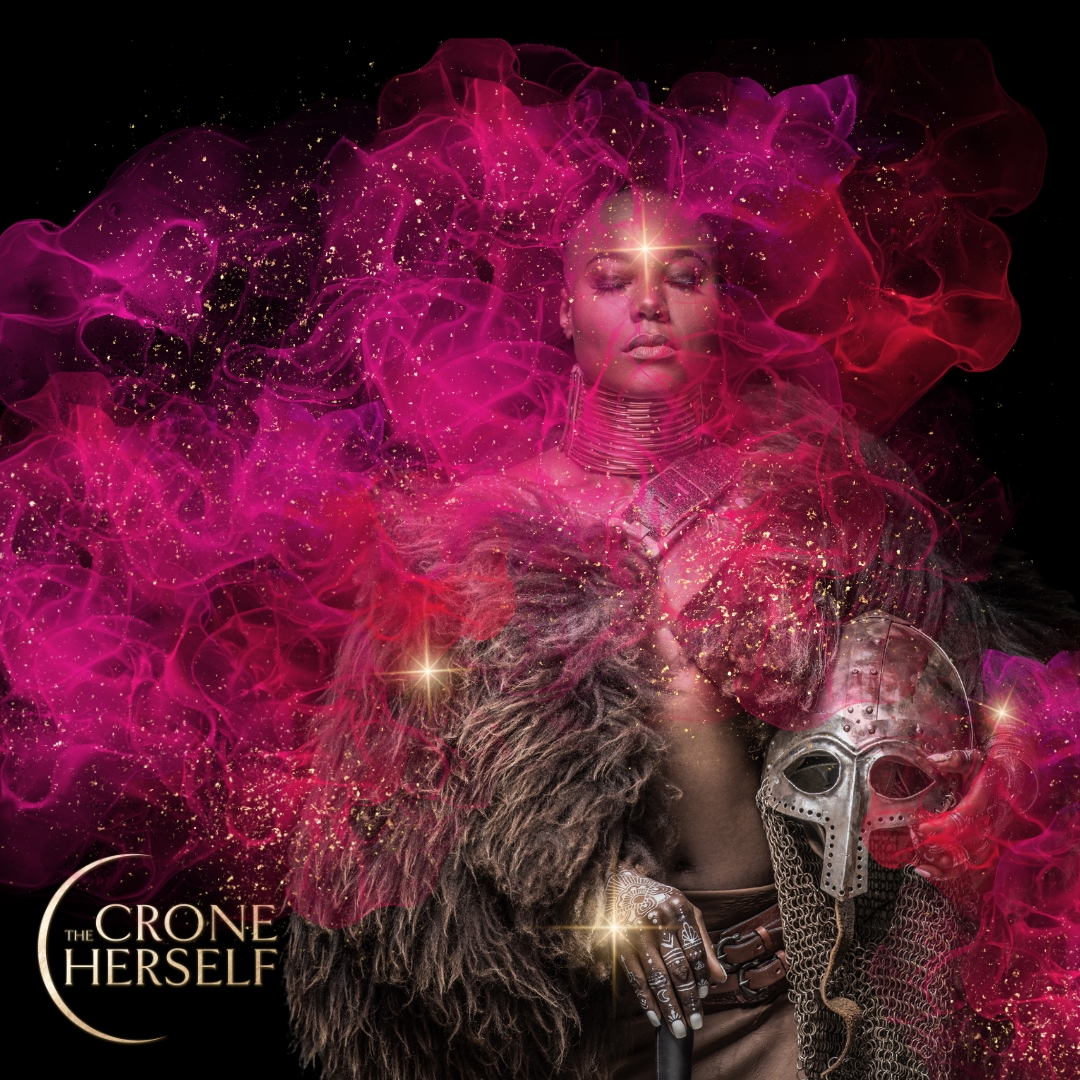 living fully in your big crone energy
iNTEGRATE
To INTEGRATE is to embody your Big Crone Energy; to decompartmentalize; to stand fully in your Mastery; to unify your varied stories into your Whole Story. To INTEGRATE is to be In Integrity. INTEGRATE with others Initiated in A Provocation of Crones for ongoing support.
Dancing the Betwixt and Between

Mitigating Tears and Fears

Benevolent & Generous. Boundaried & Protected

Lasting Alliances in the Game of Crones

The Provocation of Crones Supports You!