A Provocation Of Crones:

PROVOKE
Call forth the POWER of the CRONES
PROVOKE
To PROVOKE is to call forth from within or without. To PROVOKE is to excite an emotion or incite a response. To PROVOKE is to set down a challenge. To PROVOKE is to stimulate an action or reaction. To PROVOKE is to throw down a gauntlet, raise a sword, stir a pot, spark a change.
Just about anything we do "outside the bounds" of our culture, can be considered (and responded to) as a provocation. Just by being women or non-binary, we are a constant provocation under patriarchy. Having internalized continuous evaluation of our looks, tone, behavior, intellect, ability, and worth–we've obliged the over-culture by learning to police, judge, punish and attempt to "rehabilitate" ourselves.
The Ancient, Archetypal, Ancestral, and Current Crones–as well as your Inner Crone Herself –PROVOKE us to take a good, long look at how we provoke, when we provoke, and how much we credence we give to a game that lands us in trouble no matter what we do.
PROVOKE is a giant step along the Initiatory Path of fully embodying our Big Crone Energy. Here, we confront and overcome what remains of the good-girl trope who only wishes to please, concede, disappear. We take responsibility for our power as Provocateurs and use it to our advantage.
We do it with precision. Fearlessly. Provoking on purpose
In PROVOKE, we mirror and reflect to one another where the good-girl is still trying to appease a constantly agitated misogyny. We learn from one another, teach each other, cheer for each other, grieve together, grow together. We know for sure that Crones don't do it alone.
PROVOKE encourages you to be your Whole Self without apology, and without mimicking the example of others. We are developing as CRONES, not clones. The Crone Herself is uncompromisingly, gloriously, unabashedly, compassionately, lovingly, fully her/their Self.
PROVOKE is uncomfortable. It provides the friction necessary to spark in us the Fire of The Crone Herself. That fire can cook a meal, warm a house, entice a lover, protect a child, create a masterpiece, or change a culture–just as easily as it can burn everything to the ground. In PROVOKE we wield our power with clarity, and precision, in solidarity with our companions on the path.
PROVOKE is an irritation, like a scar healing over. PROVOKE is a challenge to exorcise your inner critic. PROVOKE is a series of rituals designed to prepare us to wield our Power well.
PROVOKE provides the friction to spark the Fire of The Crone Herself in us. We learn, teach, grieve, heal, evolve, and cheer together. We are building and living into BIG Crone Energy!
WHEN:
Saturdays, March 9 – April 6, 2024.
Five 90 minute Live Zoom Sessions (recordings available).
WHERE:
Private One-Stop Community Forum where
everything from PROVOKE is located

you'll have ongoing Crone & Community Support
embedded Zoom, audio, and written materials
Community Oracle Readings or Transmissions from The Crone Herself
You must have completed INVOKE & EVOKE to qualify for registration in PROVOKE
Payment plans are available if you register with deposit by October 1st. Contact Us.
You MUST take PROVOKE to qualify for INITIATE and INTEGRATE.
PROVOKE is the challenge preparing us for INITIATION.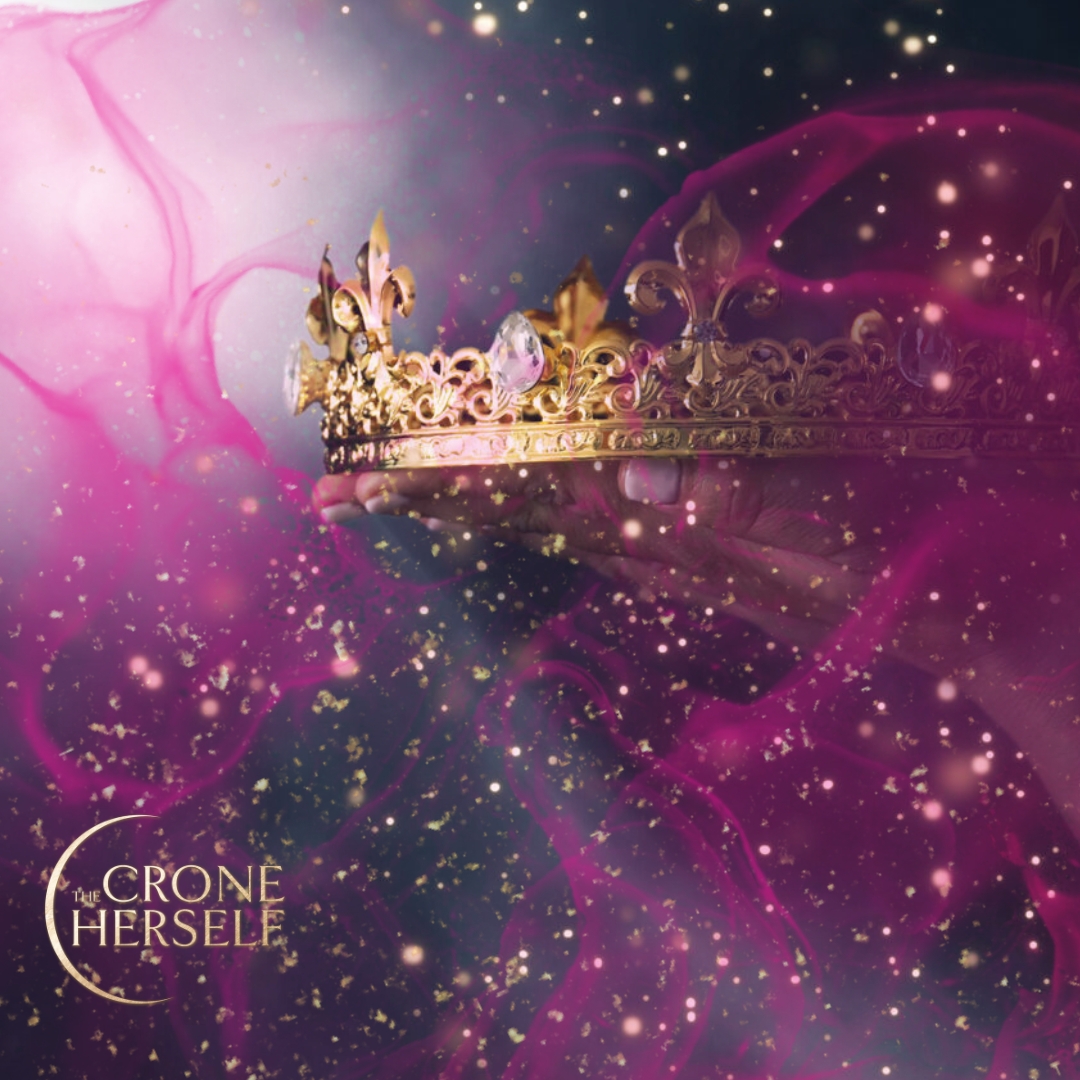 CRONEs, TAKE YOUR THRONEs
Initiate
Bring it all home, deep into your cellular and etheric body. Take your rightful role as the Crone of your realm. This is YOUR Whole Life. No one can take it from you.
Cleanse, Clarify & Prepare for Initiation

Identify Your Rights & Responsibilities

Secure your Symbols of Sovereignty

Rites and Rituals of Initiation into A Provocation

Celebrate in a Blowout Bash for Big Crone Energy